Kontakt
Fallen Temple
wytwórnia muzyczna i sklep internetowy
NIP: 5732421614


E-mail:

shop@fallentemple.pl

Godziny działania sklepucodziennie 9.00 - 17.00
BESTIAL MOCKERY Evoke the Desecrator LP SMOKE [VINYL 12"]
Dostępność: Dostępny
Czas wysyłki: 5 dni
Koszt wysyłki: od 0,00 zł Dostępne formy wysyłki dla oglądanego produktu:kurier DPD - 15,00 złPoczta Polska Kurier 48 (płyty winylowe 12") - 15,50 złodbiór osobisty - 0,00 złOdbiór w punkcie (Poczta Polska Kurier 48) - 13,00 złPaczkomat InPost - 13,00 zł
Stan produktu: Nowy
The sexton & rackaren/the hangman were often recruited from the same classes or strata, in our demented minds they were close to one & same. In 1996 both Warslaughter & me were haunted by visions & possessed by urges to express our bestial lusts. From the onset of this calling we summoned the arch spirit of Desecration. To perfect our Molotov cocktail of vile needs the components of Blasphemy, Coroner, Beherit, Conqueror & the needs to dig up urns & masturbate upon the headstones were merged to Evoke the Desecrator!

300 x marble - ultra-clear & black 12" (140g), printed innersleeve full-color on 220g, download card, jacket full-color on 350g, all assembled in a PVC overbag.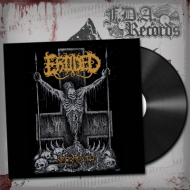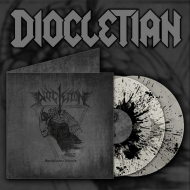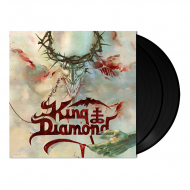 Pozostałe produkty z kategorii
Korzystanie z tej witryny oznacza wyrażenie zgody na wykorzystanie plików cookies. Więcej informacji możesz znaleźć w naszej Polityce Cookies.
Nie pokazuj więcej tego komunikatu