Kontakt
Fallen Temple
wytwórnia muzyczna i sklep internetowy
NIP: 5732421614


E-mail:

shop@fallentemple.pl

Godziny działania sklepucodziennie 9.00 - 17.00
Nowość
CRUCIAMENTUM Engulfed In Desolation TAPE [MC]
Dostępność: Dostępny
Czas wysyłki: 3 dni
Koszt wysyłki: od 0,00 zł Dostępne formy wysyłki dla oglądanego produktu:kurier DPD - 15,00 złPoczta Polska Kurier 48 (CD, kasety. merch, 7",10", ziny) - 14,00 złkurier DPD - 15,00 złPoczta Polska Kurier 48 (płyty winylowe 12") - 15,50 złodbiór osobisty - 0,00 złOdbiór w punkcie (Poczta Polska Kurier 48) - 13,00 złPaczkomat InPost - 13,00 zł
Stan produktu: Nowy
New pressing, limited to 200 copies on silver tapes. The third assault of Cruciamentum is finally upon us, "Engulfed In Desolation" features four new tracks spanning 24 minutes of Violent and Abyssal Death Metal. Fans of bands like Disembowelment, Incantation, Demigod, Immolation, Demoncy, Absu, take note! Dismal front cover artwork by Daniel Desecrator.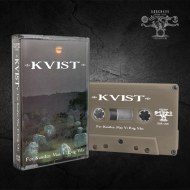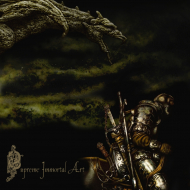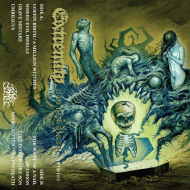 Pozostałe produkty z kategorii
Korzystanie z tej witryny oznacza wyrażenie zgody na wykorzystanie plików cookies. Więcej informacji możesz znaleźć w naszej Polityce Cookies.
Nie pokazuj więcej tego komunikatu