Kontakt
Fallen Temple
wytwórnia muzyczna i sklep internetowy
NIP: 5732421614


E-mail:

shop@fallentemple.pl

Godziny działania sklepucodziennie 9.00 - 17.00
ESCUMERGAMENT Ni Degu Fazentz Escumergamënt E Mesorga LP , BLACK [VINYL 12"]
Dostępność: Dostępny
Czas wysyłki: 3 dni
Koszt wysyłki: od 0,00 zł Dostępne formy wysyłki dla oglądanego produktu:kurier DPD - 15,00 złPoczta Polska Kurier 48 (płyty winylowe 12") - 15,50 złodbiór osobisty - 0,00 złOdbiór w punkcie (Poczta Polska Kurier 48) - 13,00 złPaczkomat InPost - 13,00 zł
Stan produktu: Nowy
...dark forest music - black witching metal...
...stargazing spectral sorrows - horrendous graveyard murmurs...

Unsmiling, atmospheric and obscure svartmetall from the deepest forests of Sweden, featuring musicians from (among others) Setherial, Stilla, Svederna and Bergraven.
"For fans of" 90's Abigor, Malignant Eternal - "Tårnet", early Manes, archaic dungeon synth!!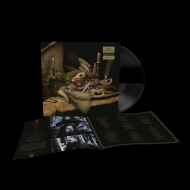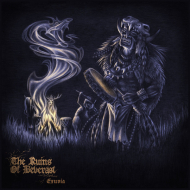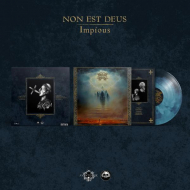 Pozostałe produkty z kategorii
Korzystanie z tej witryny oznacza wyrażenie zgody na wykorzystanie plików cookies. Więcej informacji możesz znaleźć w naszej Polityce Cookies.
Nie pokazuj więcej tego komunikatu