Kontakt
Fallen Temple
wytwórnia muzyczna i sklep internetowy
NIP: 5732421614


E-mail:

shop@fallentemple.pl

Godziny działania sklepucodziennie 9.00 - 17.00
PLASMODIUM Towers of Silence DIGIPAK [CD]
Dostępność: Dostępny
Czas wysyłki: 3 dni
Koszt wysyłki: od 0,00 zł Dostępne formy wysyłki dla oglądanego produktu:kurier DPD - 15,00 złPoczta Polska Kurier 48 (CD, kasety. merch, 7",10", ziny) - 14,00 złkurier DPD - 15,00 złPoczta Polska Kurier 48 (płyty winylowe 12") - 15,50 złodbiór osobisty - 0,00 złOdbiór w punkcie (Poczta Polska Kurier 48) - 13,00 złPaczkomat InPost - 13,00 zł
Stan produktu: Nowy
Australian band Plasmodium shocked listeners with their astounding debut that was an incredible expression of spacey, convoluted black/death metal like no other. For their sophomore album, they've harnessed the same ideals and embraced atmospheric elements into their decidedly free-flowing, organic-sounding and tangibly terrifying music to lend to it an otherworldly air - at any given point of time there's a sense of looming dread and impending cacophony. This is certainly not meant for the more conventional or easy listening metal fans because the music can reach a crescendo of morbid proportions, but for the fans of the extreme, there is nothing better than a pure cathartic release, one that is visceral and palpable. The atmospheric parts appearing after the mind-numbing rampage feel like a dimension-transcending breakthrough of some kind in an intense and demanding psychedelic trip. No one will emerge unscathed from this experience. 
credits
released April 30, 2021

Line up -
Fuath - Disembodiment
Demoninacht - Limbic Chaos
Nocentor - Reverberactions
Aretstikapha - Invocations
Yen Pox - Spiteful Whirlwind Generation

Artwork by Adam Burke (Imperialist, Lurk)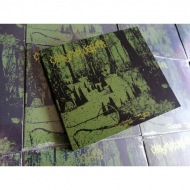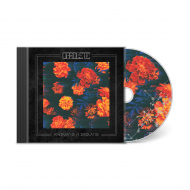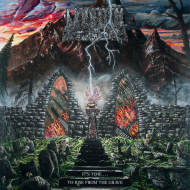 Pozostałe produkty z kategorii
Korzystanie z tej witryny oznacza wyrażenie zgody na wykorzystanie plików cookies. Więcej informacji możesz znaleźć w naszej Polityce Cookies.
Nie pokazuj więcej tego komunikatu