Kontakt
Fallen Temple
wytwórnia muzyczna i sklep internetowy
NIP: 5732421614


E-mail:

shop@fallentemple.pl

Godziny działania sklepucodziennie 9.00 - 17.00
SARCASM Burial Dimensions TAPE [MC]
Dostępność: Dostępny
Czas wysyłki: 5 dni
Koszt wysyłki: od 0,00 zł Dostępne formy wysyłki dla oglądanego produktu:kurier DPD - 15,00 złPoczta Polska Kurier 48 (CD, kasety. merch, 7",10", ziny) - 14,00 złkurier DPD - 15,00 złPoczta Polska Kurier 48 (płyty winylowe 12") - 15,50 złodbiór osobisty - 0,00 złOdbiór w punkcie (Poczta Polska Kurier 48) - 13,00 złPaczkomat InPost - 13,00 zł
Stan produktu: Nowy
Darkness Shall Rise Productions 2020
DSR 077
Sarcasm (SWE) – Burial Dimensions
Recorded in 1994, but only released in 2016 Sarcasm's debut full lengh "Burial Dimensions" is one of the best Swedish Melodic Death/Black Metal albums and don't have to hide behind albums by bands like DISSECTION, NECROPHOBIC or UNANIMATED.
Finally for the first time on limited music cassette. Limited to 250 copies only.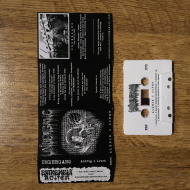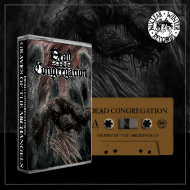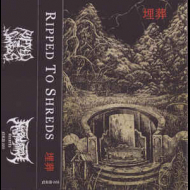 Pozostałe produkty z kategorii
Korzystanie z tej witryny oznacza wyrażenie zgody na wykorzystanie plików cookies. Więcej informacji możesz znaleźć w naszej Polityce Cookies.
Nie pokazuj więcej tego komunikatu