Kontakt
Fallen Temple
wytwórnia muzyczna i sklep internetowy
NIP: 5732421614


E-mail:

shop@fallentemple.pl

Godziny działania sklepucodziennie 9.00 - 17.00
SEPTICFLESH Esoptron [CD]
Dostępność: Dostępny
Czas wysyłki: 3 dni
Koszt wysyłki: od 0,00 zł Dostępne formy wysyłki dla oglądanego produktu:kurier DPD - 15,00 złPoczta Polska Kurier 48 (CD, kasety. merch, 7",10", ziny) - 14,00 złkurier DPD - 15,00 złPoczta Polska Kurier 48 (płyty winylowe 12") - 15,50 złodbiór osobisty - 0,00 złOdbiór w punkcie (Poczta Polska Kurier 48) - 13,00 złPaczkomat InPost - 15,00 zł
Stan produktu: Nowy
Greek kings of black metal SEPTICFLESH's classic second album 'Esoptron' is finally available again! Infectious but yet pummeling hooks give way to melodic interludes and then suddenly break into heavy passages with tortured, shrieked vocals; 'Esoptron' showcases a young SEPTICFLESH further honing their craft and cementing themselves among the heavy metal elite. Long regarded as an essential record within the gothic metal world, 'Esoptron' is now fully remixed and remastered and features 3 bonus tracks!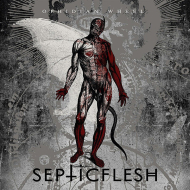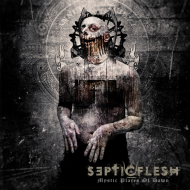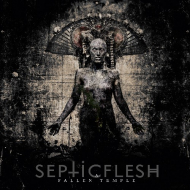 Pozostałe produkty z kategorii
Korzystanie z tej witryny oznacza wyrażenie zgody na wykorzystanie plików cookies. Więcej informacji możesz znaleźć w naszej Polityce Cookies.
Nie pokazuj więcej tego komunikatu