Kontakt
Fallen Temple
wytwórnia muzyczna i sklep internetowy
NIP: 5732421614


E-mail:

shop@fallentemple.pl

Godziny działania sklepucodziennie 9.00 - 17.00
Super promocja
SIEGE OF POWER Warning Blast LP BLACK [VINYL 12"]
Dostępność: Dostępny
Czas wysyłki: 3 dni
Koszt wysyłki: od 0,00 zł Dostępne formy wysyłki dla oglądanego produktu:kurier DPD - 15,00 złPoczta Polska Kurier 48 (płyty winylowe 12") - 15,50 złodbiór osobisty - 0,00 złOdbiór w punkcie (Poczta Polska Kurier 48) - 13,00 złPaczkomat InPost - 15,00 zł
Stan produktu: Nowy
SIDE A
01. Conquest for What?
02. For the Pain
03. Bulldozing Skulls
04. Born into Hate
05. Torture Lab
06. Uglification
07. Trapped and Blinded
08. Diatribe
09. Warning Blast
SIDE B
10. Mushroom Cloud Altar
11. Lost and Insane
12. Bleeding for the Cause
13. Escalation 'Til Extermination
14. Privileged Prick
15. Short Fuse
16. Violence in the Air
17. It Will Never Happen
18. The Cold Room
No bullshit compromises of any kind whatsoever. That's what SIEGE OF POWER is all about! SIEGE OF POWER started in 2013 as a project without any expectations. Shortly after releasing a split album it was left for dead, buried and almost forgotten until the rotten corpse was exhumed in 2017. This resulted in a no-nonsense extreme metal album mixed with several doomdozers. Influences vary from Carnivore and SOD to Discharge and Amebix, done in their own style.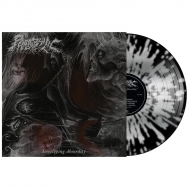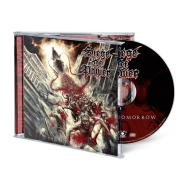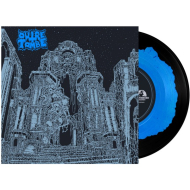 Pozostałe produkty z kategorii
Korzystanie z tej witryny oznacza wyrażenie zgody na wykorzystanie plików cookies. Więcej informacji możesz znaleźć w naszej Polityce Cookies.
Nie pokazuj więcej tego komunikatu