Kontakt
Fallen Temple
wytwórnia muzyczna i sklep internetowy
NIP: 5732421614


E-mail:

shop@fallentemple.pl

Godziny działania sklepucodziennie 9.00 - 17.00
NowośćSuper promocjaPolecamy
THE DEATHTRIP Demon Solar Totem TAPE [MC]
Dostępność: Dostępny
Czas wysyłki: 3 dni
Koszt wysyłki: od 0,00 zł Dostępne formy wysyłki dla oglądanego produktu:kurier DPD - 15,00 złPoczta Polska Kurier 48 (CD, kasety. merch, 7",10", ziny) - 14,00 złkurier DPD - 15,00 złPoczta Polska Kurier 48 (płyty winylowe 12") - 15,50 złodbiór osobisty - 0,00 złOdbiór w punkcie (Poczta Polska Kurier 48) - 13,00 złPaczkomat InPost - 15,00 zł
Stan produktu: Nowy
Red cassette
limited edition 100 handnumbered copies

Featuring the long-due return of Kvohst (Ex-Dødheimsgard/Code) on lyrics/vocals joining the cold, hypnotic riffs of Host (Thine), the primal drumming of Storm (Ex-My Dying Bride, Blasphemer) and introducing the bass playing of Thomas Eriksen (Mork), The Deathtrip offer tickets to primeval possession and open portals to other dimensions. Demon Solar Totem captures the spirit of ancient Darkthrone, Thorns and Beherit imbued with old-English occultism and the chanting of sacred sound formulas. Otherworld Black Metal eeriness for a deep dive into spectral realms, Demon Solar Totem will be released on November the 15th 2019.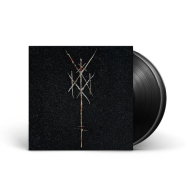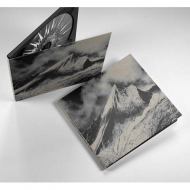 Pozostałe produkty z kategorii
Korzystanie z tej witryny oznacza wyrażenie zgody na wykorzystanie plików cookies. Więcej informacji możesz znaleźć w naszej Polityce Cookies.
Nie pokazuj więcej tego komunikatu